Reading Time:
6
minutes
Remember the days when you were a child? You were probably going around playing block catching and games like 'Ali Pom' without a care in the world. Each day was fun and fulfilling, and you did things fearlessly.
You never let what people say affect your actions and you were not afraid to try something new. Your experiences became invaluable life lessons and you learned about exciting new things that broadened your horizon.
You got older and started 'adulting.' You got married, got a house, started a family. All well and good.
But now as an adult, you might have forgotten what was great about being a child. You became just a bit more jaded, losing that fearlessness and childlike sense of wonder and creativity.
Here's what you can do to gain that back and 'adult' better through the eyes of a child.
See Failure Like a Child
As a child, failure was not a word in your dictionary. There were only things that you wanted to try and if it didn't work out, you were on to trying out the next thing to find something else that you like. It was all about exploring and finding different routes after finding your way into a supposed dead end.
You did not stop trying and viewed each setback as a challenge to overcome. Do not be afraid to try new things, define your own success and don't let other's people define what makes you happy and fulfilled.
See The World With Childlike Wonder
Kids are so energetic because everything they see is almost new to them, they wake up to each day feeling excited to what the world has to offer.
What about you? Do you dread waking up every morning, commuting to work, and taking part in the daily grind? That is something you can't change in the short term, but you can certainly change the way you view things.
Like a child, you should celebrate all the small wins. Got a seat on the MRT during rush hour? Cai Png aunty gave you extra ingredients? Had a nice conversation with someone?
Instead of dreading every day, make an attempt to go live your day with a clear mind without any expectations. Let your mind flow and do something new. You can start by making someone's day! Actions like offering up your seats, giving directions, helping people cross the street will help spread the joy and make your day less dreary.
If The Situation Cannot be Changed, Change Yourself
When children encounter new circumstances, they view it in a neutral manner. Instead of viewing a potential problem as insurmountable and the circumstances dire, they view them as an adventure to embark on.
The late Dr. Richard Carlson had something to say about this as well. In his lifetime, he was an accomplished psychotherapist, motivational speaker and a New York Times bestselling author for over 101 weeks. Although you might know him for his book Don't Sweat The Small Stuff he also wrote another less famous book entitled You Can be Happy No Matter What. In this book, Carlson observed that there was a tendency for most adults to be fixated on making changes to circumstances in order to 'solve' the problem.
Rather than viewing these circumstances as inherently negative, Carlson argued that 'our circumstances are neutral but our reactions to them are not'
In an ideal world, our boss would be more gracious and you will get that raise you wanted. You would also hope that people you have relationships with were less prone to arguing. However, you will need to honestly ask yourself about when was the last time you managed to change someone's behavior or circumstance.
Being able to change a circumstance is great and there is nothing wrong in striving for that. The problem occurs when we fool ourselves into thinking that being able to change our circumstance is the only path to fulfillment. Things don't always work out our way. Even though we might manage to change the circumstance in the short term, we will still find something else with our circumstance to be unhappy about.
At the end of the day, the mindset that you have is a result of the choices that you have made. You can make the choice to see the glass as half-empty or half full. Why not adopt the child's viewpoint and see things in a better light.
Ask Questions Like a Child


Children are curious about everything and they won't stop until they get an answer. Asking question after question like a child will teach you how to ask better questions and develop tact. Being able to ask questions is key to connecting and communicating with people to build rapport. 
Being inquisitive is a great trait to have as it helps you learn, develop and opens doors to new possibilities.
Furthermore, when it comes to asking questions. Do not let your fear of looking stupid hold you back. As renowned author Tony Rothman once said:
"If you ask a stupid question, you may feel stupid; if you don't ask a stupid question, you remain stupid."
Swallow your pride and ask questions you might think are stupid. Even if the question you asked might seem to have an obvious answer, you might have brought up an important issue.
Treat People's Opinion With Childlike Abandon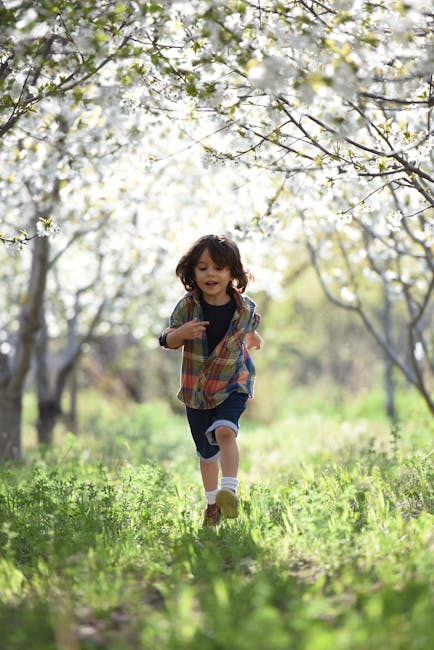 When we were young, we'd wear anything we like. From questionable hairstyles to star-shaped sunglasses and that bright red outfit because you loved apples. We did not care what people thought of us and simply wore or did what we liked with the validation coming from within.
Remember how liberating it was to dismiss people's opinion of you with childlike abandon and not being bothered about what people think. Super successful people do not worry about what people think of them, living life on their own terms.
As we grow older, we become more conscious and care more about how society views us. We then suppress our views and opinions to fit in in an attempt to avoid a life of uncertainty and pain. Instead of bringing us joy, it stops us from expressing ourselves and finding fulfillment.
When we become adults and buy our a house, we spent on brands and items that we think will increase our social status. Things like expensive furniture, home essentials, and building 'dream' home interiors to keep up with what we see on our friend's social media.
Don't fall into that trap. Live your life on your own terms and care less about other people's opinions and live the life that you know will fulfill you.
Although becoming an adult and becoming more responsible is something we should all strive to, you can still keep your child like nature in your adult life. Imagine, dream and express yourself creatively without the shackles of living life according to other people's standards. Live the best possible life you can on your own terms.
Speaking of living, IUIGA is the perfect place for you to live on your own terms. We offer a whole range of thoughtfully designed household and lifestyle essentials that offer premium branded quality without the branded price tag.
Don't say bojio, new customers get $15 off their first purchase. Use code NEW15 at checkout (Terms & Conditions Apply).