Reading Time:
8
minutes
Some of you may have read about Adele Chiang's article about travelling alone as it went viral recently. 
For those who are unfamiliar, the article was a commentary about how bad her solo trip to Sheffield, England turned out to be. She was pickpocketed, tore her ligament during a hike, paid more for her accommodation as a solo traveler amongst other strings of unfortunate events. Despite making it through the trip relatively unscathed, Adele remarked that she'd said that she would never go on a solo trip again as she felt very lonely, and it was not as enjoyable as she thought it would be.
Well, there's some truth in her sentiments shared – delving into the unknown can be rather intimidating. If given a choice, most of us would rather not leave our comfort zones. What happens is that we tend to project the worst scenario, fill our minds with unsubstantiated fear, and entertain thoughts about isolation because it is more convenient for our brains.
While it is true that the reality of solo travelling is not all rainbows, butterflies and Insta-worthy shots, we believe that these setbacks should not turn you off from travelling solo entirely as it is an enriching experience that allows you to experience extraordinary things you might never have done otherwise. Events that you literally didn't sign up for during your solo travels can turn out to be some of the most memorable and rewarding experiences in your life, because as it turns out, travelling in a group has its own set of problems as well.
To help you get started, we have come up with a few tips on how to survive travelling alone, so that you'll get most out of your solo trip! 
Plan More Things You Are Comfortable With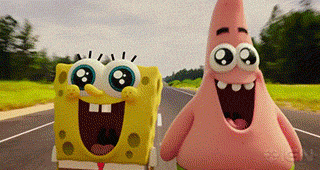 As much as we encourage you to go out of your comfort zone to experience more, travelling alone (especially for the first time) can be intimating, so start with more things that you already know you'll be comfortable doing. 
Plan the trip in a way it favours your strengths. Or, at the very least, just try to not make the whole trip too uncomfortable for you. For your consideration: are you more introverted? Then, look into planning visits to local cafes, museums or other attractions where you know you'll feel fulfilled. But of course, to keep it balanced, don't forget to throw in a social activity or two to mix it up. 
If you're more an extrovert, then plan accordingly to what satisfies your senses. We say don't neglect your 'me' time, but slot in some social activities where you get to engage with others.
Keep Your Belongings Organized And Accessible
Are you someone who likes to rummage through your bag to find your belongings? There's a time and place for that, but on your travels, you'll want to know where your things are to stay safe and calm. Create a good habit of keeping the same category of things in the same compartment – stay organized and condition yourself to be familiar with where your belongings are being kept in your bag. After all, you'll want a stress-free trip and keeping these unnecessary stressors to a minimum can help elevate your enjoyment when you're on the go.
And the best part? You will always have your travel documents handy at exits, which prevents the need to awkwardly dig through your bag.
Our tried-and-tested recommendation: something stylish and inconspicuous like the Kraft Paper Passport Protector will you travel solo like a pro.
Find Solo-Friendly Accommodation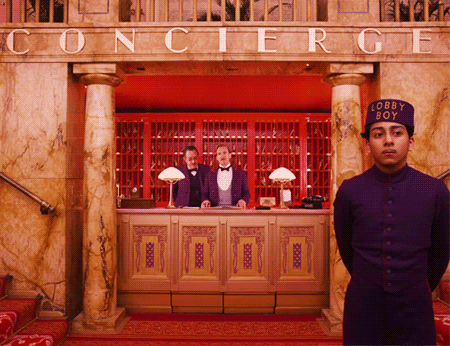 Preferably, look for homestays or room rentals as this allows you to have direct connection with the residents (or other friendly travellers) you'll be staying with. The solo traveller will need such connections for help, direction and suggestions. You'll be able to get a few tips from the locals too!
Alternatively, hostels are good too. There are like 'ready-made' hotels for solo travelers. However, you'll not be exposed to the locals as compared to staying at homestays or room rentals, as you'll be spending more time with other tourists than with locals.
Take More Pictures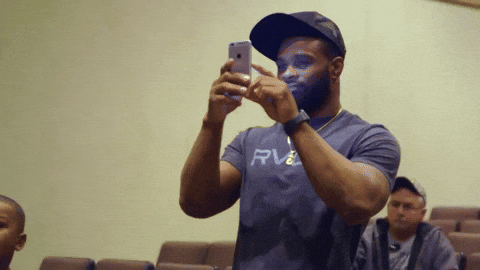 Take more photos and document your trip. You can start by capturing odd little details you notice about nature, architecture, or random objects that stir your curiosity. Capture all the details that call out to you, regardless of whether they seem silly at the point of your travels – because, at the end of the day, you'll want to keep these memories in tangible form to be able to tell a story from your perspective in future. We know our travel adventures always make great conversation starters, and we especially love accompanying our anecdotes with photos or videos to truly make it come to life with the people we're sharing with. 
In addition, making a conscious effort to take all these photos will add some reassuring structure to your day, so you know where you've been to and seen.
Learn Some Conversational Local Words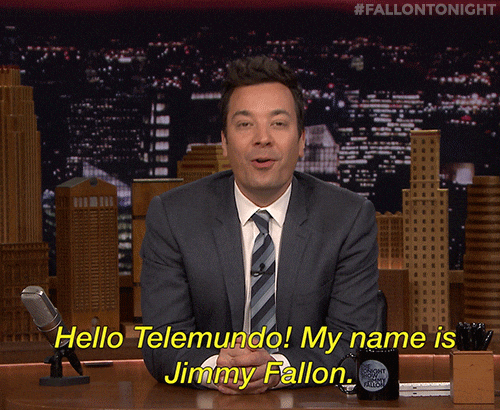 If you're ready to make a solo trip, take some effort and time to learn the local language so you can make easy conversations – for example, learn how to introduce yourself, and ask how much things cost, numbers from 1 to 10 or more and even how to order a beer! You might need it for some nights. The locals will find it endearing as they can see that you are making an effort to interact by speaking their language even though your vocabulary may be limited to a 4-year-old's.
Don't Be Afraid to Socialise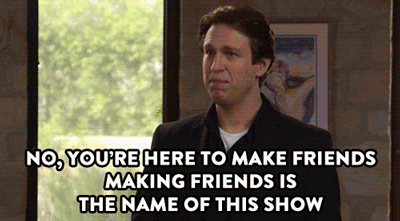 The good thing about solo travel is that no one will see you 'embarrass' yourself. You will probably never see the people you've met on this trip ever again. With this in mind, be confident to blend in and mix around. Be like water and adapt. We all need to put our self-perception away once in a while, especially during a solo trip, to unleash our fun sides to people. 
For example, you can start by asking for directions by striking up a friendly conversation, or avoid any awkwardness while waiting in line by just speaking to the people around you. 
Smile more, especially when you don't speak the local language. Come on, you can't view every country as a scammer when it comes to travelling. Not all locals will take advantage of you, some (in fact, most) are very friendly and nice. So smile because it goes a long way to create a friendly encounter, and good conversations. 
Most importantly, learn to say no. As mentioned earlier, the attention you get travelling solo can be quite intense. Therefore, to avoid unnecessary approaches, learn to say no. Often, a non-verbal gesture for 'no' tends to be simple but effective, especially if at that moment, you can't bring out your courage to reject someone or an offer. 
But at the same time, remain cautious as the locals can tell that you are a tourist, which may make you a target for scams and some disdain.
Embrace Dining Alone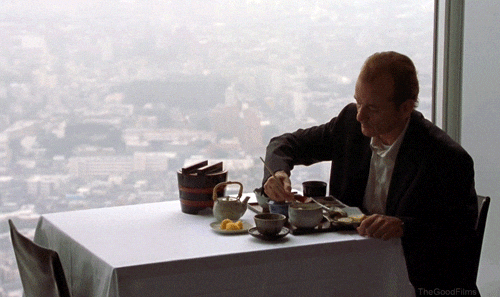 Travelling and eating in a group often close off the opportunity to socialize as a solo traveller.
If you are feeling social, consider sitting at communal tables and talk to people. To get the conversation started, you can ask for a local to recommend a dish on your behalf. The waiters are often happy to serve and help solo diners too!
Additionally, eating alone lets you spend time with yourself and helps you be more comfortable with being alone.
Stay Open But Cautious
It is actually quite satisfying when you travel alone. You have the freedom to do whatever you want and determine the type of experience to have. However, be mindful of safety concerns as there is no one looking out for you. Keep an eye on your drinks, be aware of local scams and, of course, keep your valuables closely by your side.
Even if you are a bit scatterbrained, fake it till you make it. Even if you feel lost, try to look street-smart and act like you know where you're going. You are painting a target on your head if you walk around the streets looking like a lost tourist in constant need of help.
Feel free to ask strangers, but trust them with some discretion.
Prepare For an Emergency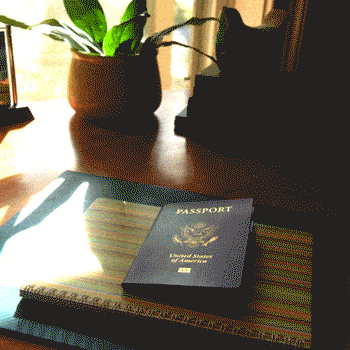 As Murphy's Law states, 'things will go wrong in any given situation if you give them a chance.' It is important to prepare for an emergency so that you will not be caught off-guard.
I'm sure that you will be bringing your phone on this trip. This can actually be a lifesaver if you get into an accident while travelling solo. It'll be good to have some ICE (in case of emergency) information on your phone's lock screen. Your list should have key information like your emergency contact, medical conditions, allergies or blood type.
As for travel documents, remember to upload a digital copy to the cloud in case you misplace your phone. Keep a piece of paper with the details of the Singapore embassy or consulate in case you lose your travel documents. Before your trip, make arrangements with your friends and family to transfer your emergency money in case you lose it.
We highly recommend you leave your itinerary to someone back in your home country or just a brief outline of it. As well as a photocopy or picture of your passport.
Alternatively, when you're heading out to start your day, it is a smart move to inform the house owner or hotel receptionist about your plans and where you are heading, just in case.
Speaking of planning ahead, don't forget to buy travel insurance and keep all official reports to facilitate claims.
---
There you go, these are the survival tips to kick start you on your solo travel adventure. Travelling solo can be enormously rewarding as it will give you time and space to take stock of your life, reflect and find out more about yourself.  It won't be easy, but you'll just need to plan ahead, stay organized, keep an open mind, stay cautious and be prepared for emergencies.
Bonus tip, grab our fully featured iTech Wireless Selfie Stick which lets you take amazing selfies so that you don't have to bother strangers and worry about someone stealing your phone!
For more insight on how to prepare for your travels, check out our a three-part travel packing guide.
Headache Free Travel Packing Guide:
Part 1: Packing, Rolling or Folding?
Part 2: How to Find The Perfect Luggage