Reading Time:
4
minutes
The Bubble tea craze has gripped Singapore yet again, with so many Taiwanese brands, Chinese and even home-grown brands opening new outlets every month, From Sharetea, woobbee, LiHo, Each-a-cup, Playmade, Koi Hollin, I Love Taimei, R%B Tea, Bobbi Frutii, Teafolia to Yuan Cha and other obscure brands; bubble tea shops are seemingly everywhere. To some, bubble tea may be just a trend, but to many it's a habit, while there are a lot of us (this author included) who are just hooked. Regardless, of what you think of bubble tea, it seems like bubble tea is here to stay in Singapore.
Bubbling Popularity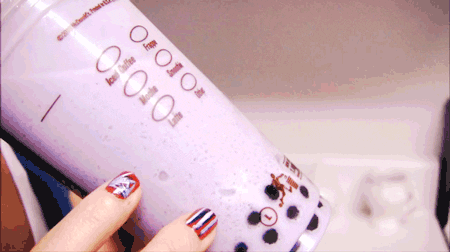 In the grand scheme of things, bubble tea is actually a pretty new creation which started for Taiwan in the 1980s. The drink blew up as many Taiwanese found drinking bubble tea a refreshing respite after a long day of work. Drinking the refreshing tea along with the tapioca pearls that gave the tea its name soon became more popular worldwide, and people began exporting it out of Taiwan all over the world.
In fact, bubble tea has had a long and colorful history in Singapore with the first bubble tea store opening in 1992. The first store was named Bubble Tea Garden and was opened by entrepreneur Ann Chew in Marina Square. Bubble Tea back then was a posh affair with the tea being served in a cocktail glass with flavors like Whisky Red Tea and Honey Peppermint served in a cafe like setting.
The Real Cost Of Bubble Tea
It's crazy that back in early 2000 where you can buy pearl milk tea for just $1, Now, a typical cup of bubble tea without bubbles will cost you at least $2.90. For more fancy options the price can go up to $5-$6 per cup.
To find out the real cost of a bubble tea, I've researched the cost of 5 main ingredients that go into making a typical cup of bubble tea.
Ingredients for a medium-sized bubble milk tea

Tea Leaves

10g

$0.60

Water

500ml

$0.001

Tapioca Pearls

30g

$0.30

Sugar Syrup

1 tbsp

$0.15

Creamer

2 tbsp

$0.09

Total Price

$1.141
Do take note that the calculations above are done using retail priced ingredients, if taking considerations from corporate bulk prices, the cost of a bubble tea would definitely cut down by at least half. This translates to bubble tea being marked up four to five times. Granted, these bubble tea shops have operating costs, marketing budgets, employees to pay and shareholders to please. However it makes you think about why it has to be marked up so much when a cup of Teh Bing from the hawker centre would only cost about $1.20.
The Cost of Bubble Tea to Your Health
It's official, bubble tea is pretty bad for your health. In an article published by World of Buzz, nutritionists remarked that the bubble tea is a junk food that you should avoid.
A cup of bubble tea with regular sweetness contains 34g of sugar which is 68% of the recommended daily intake of sugar as prescribed by the World Health Organization

Bubble tea is also high in trans fat which increases the risk of getting heart disease, stroke, and type 2 diabetes.

In addition, Singapore's Health Promotion Board Singapore's Health Promotion Board (HPB) has stated that the pearls served in a cup of bubble tea adds up to more than 100 calories.
Worth or Not? It's Up To You
In general, most of us know that the raw cost of products is very cheap, but still purchase marked up products for various factors. For bubble tea, it may be the unique taste that is just so hard to get right or for the aesthetics or buying it to keep up with a certain lifestyle.
At the end of the day, it's up to you to decide it's worth to spend the amount an average meal costs of on a cup of tea with bubbles.
As with any foods or drinks, consume in moderation. Keep a lookout on your bubble tea intake and ensure you do not consume at an unhealthy rate! If you'd like a more healthy alternative, why not make your own fruit juice tea with
IUIGA's portable juice blender
?
New users to IUIGA get $15 Off so what are you waiting for!