Reading Time:
5
minutes
Christmas is upon us, and I for one can't wait. All the parties, good food and the catching up with friends and family. Chances are that you'll be going to a party where there'll be a need to buy wine. We all know how it can be daunting to choose a good wine most people will enjoy and be a good complement to the food. In Singapore where alcohol is notoriously expensive, you might think that it'll be hard to get a good wine without blowing a hole in your wallet.
However, the reality is that good wine is not only exclusive to Crazy Rich Asians. Rather, we often have bargain bottle wines that punch way above their weight. In 2016, a $5 bottle by the Australian brand Big & Bold Shiraz 2015 "was judged the best wine under $20 across Australia and New Zealand by Winestate magazine"
Affordable wine can actually be good wine if it is made with the utmost care and does not come from a famous region. A little bit of knowledge will go a long way. Knowing the basics of wine, styles of wine, what food it goes well with will help you pick a wine that a lot of people will enjoy. When people are enjoying the wine you bought, they'll naturally be impressed, so read on to find out more!
Wine 101: Vocabulary
Let's go into the common wine terms people use to describe wine and what they actually mean.
Body
Body refers to how heavy or full the wine feels in your mouth. A wine's body is described as being light-bodied, medium-bodied, or full-bodied.
Tannin
Tannin refers to the bitter compounds in the skin and seed of grapes. This is often found in red wine as the bitter compounds gives the red wine structure. Overly tannic wines will cause a drying sensation in your mouth
Acidity
Acidity like the same suggests describes the aciditiy of the wine. White wines tend to be more acidic as they have little to no tannin.
Flavor Descriptors
You might be already familiar with some of these terms. When describing the taste of the wine, the majority of them are either fruity, flowery, spicy, earthy and more.
Wine 101: Types of Wine
What's in a Wine Name?
Wines are named after region where they're made or the types grapes used when making the wine. While there are exceptions to this rule, most wines are named based on these two principles.
Full-Bodied Red Wines
This full-bodied red wines are the darkest of all the red wines. Which makes it the heaviest in tannic too. This tannin in the wine will bind with the proteins in your saliva. This style of wine will produce an aroma that resembles spices, leather and dark fruits.
Overall, full-bodied red wines are powerful and strong in taste and aroma. Hence, it pairs very well with a fat, juicy steak. This is a good wine if the party you are going to has a lot of rich food.
Examples: Cabernet Sauvignon, Syrah, Cabernet Franc. 
Medium-Bodied Red Wines
With a moderate acidity, a medium amount of tannin and an overall fruity aroma of red fruits, it is a lighter wine than the full bodied red wine. The medium-bodied red wines are best known for being able to complement with most any foods due to the mix of tannin and acidity. If you don't like heavy food and flavors, you can get this red wine over the full bodied wine. You can get this wine for parties that have a rich variety of food.
Examples: Merlot, Barbera.
Light-Bodied Red Wines
Typically pale in color, able to see through when poured in a glass. Known for having very light tannin, lower level of alcohol and bright acidity. It gives off a delicate and fresh, even fruity, aroma. Still able to complement with many foods, such as cheese. This light-bodied red wine would be an excellent wine for people who are new to wines or parties where the food is healthier and not as rich.
Examples: Pinot Noir, Gamay,
Rosé Wines
Rosé wine is the midpoint of white wine and red wine. This is the perfect wine for those who like spicy food. It flawlessly complements spicy cuisine such as Thai, Mexican or even eating stuff like Mala. Get this to spice up the party you are going to.
Examples: Grenache, Sangiovese.
Full-Bodied White Wines
This wine is often confused with red wines as it is often found in black glassware. In order achieve the bold flavor of the full-bodied white wine, it have to go through similar treatment as red wine in the winery. This full-bodied white wine tends to be more expensive as it has to be aged for at least 3 years. A good complement to parties with a lot of seafood.
Examples: Oaked Chardonnay, Ribolla Gialla.
Light-Bodied White Wines
Often known as zesty white wine. Usually are dryer and crisp, at the same time, more savory than sweet. Zesty white wine are best to be enjoyed during hot weather, along with a fresh salad or sushi. Also, best enjoy while it is still young, within a year or two of the vintage bottle. This is to preserve the fresh fruity flavors and retain that mouth-watering acidity. Perfect for parties with lighter cuisine and seafood..
Examples: Sauvignon Blanc, Zelen, Pinela, Pinot Gris, Riesling Italico.
Aromatic White Wines
Aromatic white wines are wines that will leave you with a sweet taste in the mouth. This type of wine has perfumed fruit and floral aromas that float right out of the glass. This sweetness is not just for show as it is used to balance the aggressive acidity or bitterness in the wine.
Sweetness is something you're not able to smell. Even Though it may be associated with certain aromas with a sweet flavor, you won't be able to tell if it is sweet until you take sip. Similarly, there is no way you'd be able to tell whether a wine is dry until you take a sip. Great for parties where people have a sweet tooth.
Examples: Moscato, Riesling.  
Dessert & Fortified Wines
Both dessert and fortified wines have around 17-20% of ABV (alcohol by volume). Due to the high alcohol and sugar content, they're often meant to be enjoyed in small servings. Best to take this out towards the end of the meal when dessert is served.
Examples: Vinjak, Port, Sherry, Madeira, Noble Rot.
Wine Bottle Opening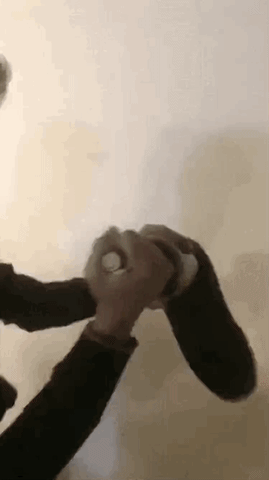 There are many ways to open wine bottles Opening Wine as this article can attest. However, there is the risk of the cork dropping into the bottle or the wine bottle breaking in some cases. If you don't want a fuss free solution, consider our classy Noir Automatic Wine Bottle Opener.