Reading Time:
6
minutes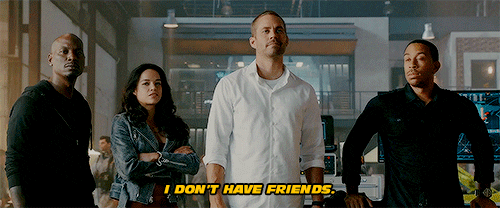 Say the acronym BTO to your foreign friends and you'll probably get lots of confused looks in return. Such is the obsession the Singaporean authorities have with acronyms. For the unfamiliar, BTO stands for Build-To-Order flats; HDB flats that are only built when at least 65% of the apartments have been reserved. Think of it like pre-ordering a product Kickstarter, except that HDB is a lot more reliable and the product you are getting is a HDB BTO Flat.
Typically, the process of buying a BTO flat will take 3-5 years. This process will require lots of research, planning and can get rather complex. But fret not, we are here with you every step of the way. Here is our 6 part 4 stage guide to getting your BTO flat successfully. We will take you through the whole BTO application process from the Researching Understanding & Planning stage to the Application stage, Key Collection stage and finally Moving In. Thus, this will be the only guide you'll need.
BTO Family Matters (Research, Understanding & Planning Stage)
Check Your BTO Eligibility

Choose Your BTO Housing Type

Understanding BTO Priority Schemes

How to Pick The Best BTO Location
If you didn't already know, BTO flats are often oversubscribed mainly due to its highly subsidized price. First time owners can apply for grants that can that allow them to save up to $80,000. This makes it the more popular option amongst first time homeowners as resale flats are a lot more expensive in comparison.
Check Your BTO Eligibility
The very first step to your BTO journey is to check your eligibility as the eligibility scheme(s) you are under will determine what type of housing you can apply a BTO for. There are 6 eligibility schemes:
*Note: If you are aiming for either Single Singapore Citizen Scheme/ Non-Citizen Spouse Scheme/ Joint Singles Scheme, you have to be at least 35 years old.
How to Check Your Eligibility? Refer to this step-by-step guide and click here!
Go to HDB website > Click on "Residential" on the menu bar:
Click "Find out more" under Eligibility to buy a new flat:
Scroll down and click on "Check Your Eligibility" or click on the sidebar menu.
Click on "check your eligibility" and key in the necessary details. You will be brought to this page and you can find out more information regarding each scheme if you want to by clicking on each of the public schemes. Click "Accept" to access your eligibility.
Fill in all the necessary information and at the end, there will be a page stating what scheme you qualify for.
Choose Your BTO Housing Type
Now that you know what eligibility scheme you are under, you can consider the housing options and pick the perfect one for you or your family. Generally, there are 4 main housing types.
HDB Flats

2-Room Flexi Flats

Design, Build and Sell Scheme (DBSS) Flats (

Suspended since 2011

, therefore not included here)

https://sg.news.yahoo.com/blogs/singaporescene/khaw-boon-wan-suspends-dbss-land-sale-115432725.html

Executive Condominium (EC)
Information displayed here are the key points to take note of.
Understanding BTO Priority Schemes
Priority Schemes are put in place for first-timers to get a house at a higher chance when they ballot for a BTO. Think of it like getting extra tickets to win a prize in a lucky draw.
First-Time Homeowner Privileges
If you are applying for the first time, you will have the greatest priority as your housing needs are more pressing. This applies to all housing types. Even if your spouse is applying for the second time, both of you will still be considered as a first-time homeowner family and enjoy the associated privileges.
Priority Schemes
There are 7 priority schemes, and each family is able to apply up to 2 schemes during the application. The 2 most common schemes are the Parenthood Priority Scheme (PPS) and the Married Child Priority Scheme (MCPS). Based on the table below provided by HDB https://www.hdb.gov.sg/cs/infoweb/residential/buying-a-flat/new/eligibility/priority-schemes on their 2015 November Sales Launch, you'll notice that PPS and MCPS families have more units reserved for them as compared to families without. If you are entitled to both PPS and MCPS, your chances of getting a flat will be higher.
Now let's talk about how 7 priority schemes. According to HDB, priority schemes seems to only be available for HDB Flats only, but it is stated that it "might" be considered for ECs also.
Likewise, the information here is the key information for you to take note, for the full thing click here! 
How to Pick The Best BTO Location
After checking your eligibility and knowing what housing types and priority schemes you qualify for, you will have a clearer idea on what kind of flats you are entitled to apply during the sales launch. So the next question is where? Singapore is a small country with a high population density, with many people living in popular mature estates that are already filled up Hence, BTOs are usually in non-mature estates such as Sengkang or in the outskirts of the city like Yishun.
If you are hoping to get estates that are near the CBD area, note that the chances of a sales launch will be lower, as you will have to compete with the high demand from many other couples like yourself. As a sales launch only happens only once every 3 months or so, you might waste a lot of time balloting for the high demand estates near the CBD. Nearer doesn't always mean better right?  
Daily Commute
Another factor to consider is your daily commute. Research on how long it takes for you to get to the nearest bus stops, train stations or car parks. It may seem inconsequential, but the extra minutes in your daily commute add up. After you have shortlisted the potential areas you are hoping for in the current or upcoming sales launch https://www.hdb.gov.sg/cs/infoweb/residential/buying-a-flat/new/bto-sbf , take a look at the locality map Google Maps and look at the distance from the flat to the nearest MRT and bus stops etc.. Compare it with your current distance you are traveling and ask yourself if you are ok if it takes a few minutes more. If the difference isn't much or you're not sure, you can base your decision more heavily on other factors.
Facilities
Supermarkets, hawkers, education institutes are all important facilities to consider when choosing a BTO location. On top of the added convenience, the location will also affect the future value flat as well.  We recommend that you go down to the area to experience the neighborhood yourself to find out if it suits your lifestyle.
Future Developments
If you are purchasing flats in a very young estate like the Punggol Point Cove example, there is a chance that there are many developments planned for the new area. The area might look empty and now, but it can become a young and lively estate in just a few years. Again, look at the map, and check out what's in store for that area in the near future when the flat is completed! Look out for things that is crucial for your lifestyle, it could be a nearby park for your a morning jog or heartland mall where you can do your weekly grocery shopping.
Congratulations you are one step closer to owning your dream home. Although the process may be a bit tedious and take up a lot of 'brain power, it will pay off eventually. In sum, these are the things you need to do when doing your research for a BTO flat. In addition, be sure to consult your family or family to be for their input when making this big decision.
Check Your BTO Eligibility

Choose Your BTO Housing Type

Understanding BTO Priority Schemes

How to Pick The Best BTO Location
---
New to IUIGA? Check out our extensive range of home essentials such as bedding, bathroom, furniture and home & decor you'll want to come home to!
This is Part 1 of a 6 Part series. Now let's move on to Part 2 of the guide- Understanding Prices & Financing.