Reading Time:
6
minutes
We all have 24 hours a day. But I'm sure we all know that someone who seems to 25 hours in a day. Somehow or other he/she will have the time to excel at their jobs, go to the gym, cook their own meals, pursue their hobbies, and still have time to catch up on the latest Netflix series.
No matter how you go about counting, the math does not add up. I would hazard a guess to say that the person you are thinking about is extremely productive; making full use of their time in a way that mere mortals can only dream of.
However, At the end of the day, all of us are given the same 24 hours a day, a non-renewable and infinitely precious resource. as once the day is gone, you cannot earn it back. Hence, it is important for us to seize the day and make full use of the time at work.
Although this pursuit will never end, I have learned a trick or two about a mindful, intentional approach to productivity that will allow you to 'create' more time from morning till evening and throughout the day.
Mindful Approach to Productivity
A lot of people would think that mindfulness is all about taking things slow or living in the moment and others would think that practicing mindfulness is all about doing nothing but focus on your breathing. Although there is a bit of this, being mindful is about the self-regulation of attention with an attitude of curiosity, openness, and acceptance. In other words, being mindful is about avoiding being caught up in our thoughts and to be more aware of what we are thinking.
Doing things like taking time out of our day to engage in mindfulness practices. like sitting still can actually help boost our productivity massively. This is evidenced by a recent study of participants who engaged in mindfulness training conducted by Kalapa Leadership Academy. The study saw that employees who went through this training reported
'greater reductions in burnout and perceived stress, improvements in mindfulness, well-being, and increases in team and organizational climate and personal performance.'
With that, here are four mindfulness-based practices you can implement for each and every work day.
Meditate For 10 Minutes a Before You Start Work (Early Morning)
It's unfortunate but there are many things that can happen that can threaten to ruin your productivity before you even start the day. Things like bumping into a rude stranger, quarreling with your family, getting caught in the rain and your child falling sick can and will happen. You arrive at your workplace to start your day, but your mind is far away and distracted.
To get back on track, spend just 10 minutes before you start work to engage in mindful meditation to restore your calm and focus. Here's how to do it.
Find a quiet place with a comfortable chair. (PSA: The thick and soft Cotton Jersey Cushions made of highly breathable and cooling jersey cotton will make infinitely more comfortable)
Set a timer for 10 minutes
Close your eyes, slow down your breathing and just relax
Let your thoughts come and go without passing any judgment or fighting them.
Just simply be aware of these thoughts
With more practice, you will be more focused and present and productive at work!
Eat The Frog (Morning)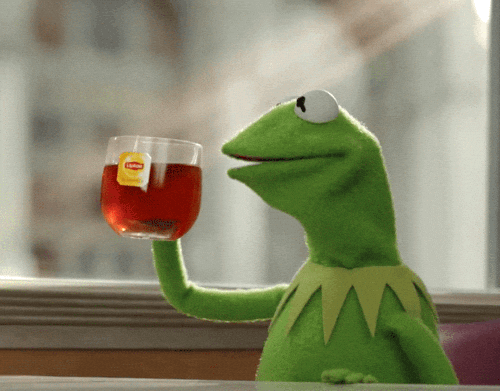 As a world-renowned writer Mark Twain once said:
" If it's your job to eat a frog, it's best to do it first thing in the morning. And if it's your job to eat two frogs, it's best to eat the biggest one first."
No, we are not telling you to have frog leg porridge every morning. The phrase 'eat the frog' stems from the idea that you should tackle the most challenging and important task you are assigned to start your day. As a result, the rest of the day would seem like a breeze in comparison.
This practice works as we feel accomplished when we finish the most important task at the start of you the momentum to complete the other tasks. In addition, our productivity and brain power would drop as we get tired later on in the day which makes it harder to leave the challenging tasks to the last.
Before you start your day, make a list of the most vital tasks you need to finish. Be sure to discipline yourself to complete each of these vital tasks before you do the next one. It is up to your discretion to prioritize these tasks according to importance. To help you make this list here are some guiding questions.
What task requires the most brainpower and focus?
What task would give me the biggest sense of achievement?
Can I afford to piroritze this task?
Take a Walk During Your Break (Afternoon)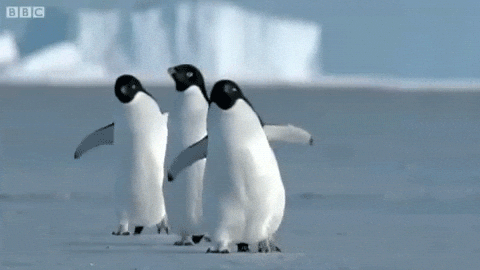 Don't walk away from your job just yet. Instead, simply make the effort to go outside and take a walk during your lunch break.
Research has shown that getting away from your desk and going outside to take a walk does wonders for your productivity. Walking will also get you feeling more creative and improve your mood. Here's how you can practice this mindfully.
Slow down your walking pace
Be aware of each step you are taking
Pay attention to your breathing and the things around you
Focus your attention on the sounds you hear, the light you can see and the texture of the things you spot.
Plan Ahead The Night Before (Evening)
Speaking of making lists, here is something you should do before you leave work. Create a list of all the tasks and meetings you have to attend, making sure to start with the most challenging one. A better way would be to use the time blocking calendar which you can download in the form of an excel spreadsheet here.
Although this may not seem very flexible. In reality, it stops you from being reactive and helps you be mindful and focus on the task you need to complete there and then. Be sure to put in some free slots to accommodate the tasks that pop up throughout the day.
Furthermore, doing something like this before you leave work will save you from the anxiety of having to worry about what you need to do the next day. Do up this time blocking calendar the day before, and truly enjoy your time off from work.
---
At the end of the day, we are all given 24 valuable hours a day. The onus is on us to mindfully make full use of this to achieve personal fulfillment and success. We hope that you will implement these mindful productivity practices and get the most value out of your time.
Speaking of getting the most value out of things, you'll be glad to know that IUIGA is committed to this. We deliver thoughtfully designed premium quality products and sell it to you at affordable and transparent prices offline and online. Our products come without the premium price tags and have low markups to give you the best value for your money. Don't say bojio, new customers get $15 off their first purchase!