Reading Time:
4
minutes
In the lead up to International Women's Day 2019, we will be examining what makes Iceland the most gender equal country in the world by looking at and what it does to empower women. Gender equality has been defined by Iceland as:
"the right to equal opportunities and resources regardless of gender—is both a fundamental human right and one of the foundations for a prosperous and harmonious planet."
Iceland values the empowerment of women and works to ensure the establishment of a culture that lets women make choices for both their own benefit and the benefit of society as a whole.
In its push for gender equality, Iceland has made changes to the school system, implemented equal paternity leave and made effort to legislate equal pay. These efforts have paid off as according to the World Economic Forum's 'Gender Gap' report, Iceland has been the most gender-equal country for the last ten years. Here is how they managed to accomplish this.
Short History of Iceland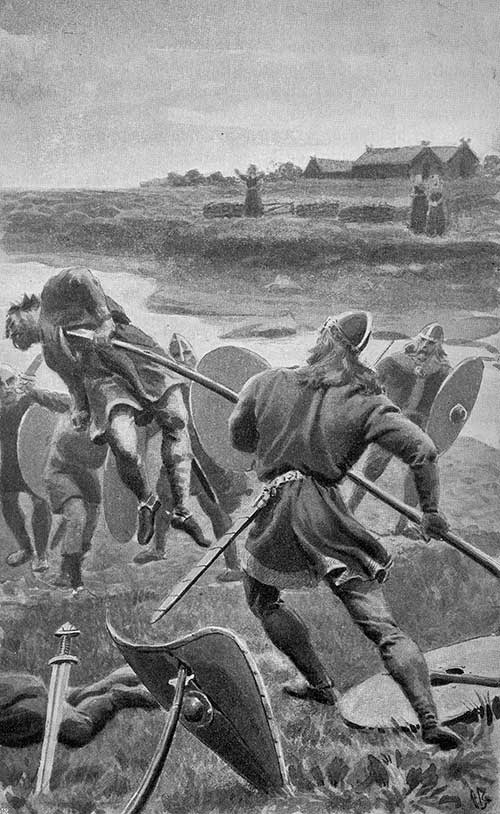 To understand how they are able to achieve this, we need to look back at medieval Iceland and the role of women.
An important part of Iceland's history is recorded in The Sagas of Icelanders, a series of narratives written in prose form based on historical events that occurred during the 9th to early 11th centuries.
Although women were rarely mentioned in The Sagas of Icelanders, they still played a variety of roles that ranged from Goddess to sorceress and courageous servant girl. The women characterized in these sagas were strong, independent and had a mind of their own. This was especially evident in the Brennu-Njáls saga and the Laxdæla saga.
These characteristics can also be attributed to Iceland being a seafaring nation for most of its history. Men would traditionally go out to sea, either to fish or to raid their enemies. This meant that their wives and families were left to take care of themselves when the men would go out to sea. This resulted in a more equitable distribution of power as women took up roles that were traditionally reserved for the men. The women would go out to hunt, build houses, farm and perform other duties to provide for their family.
This has helped paved the way for a more gender equal country as Icelandic culture recognizes the strength of women.
Changes to The School System
Childcare in Iceland is subsidized by the local government with the government having control of the curriculum. Local kindergartens in Iceland have been adapting the Hjalli Model, where children are raised to avoid extreme gender stereotypes. Boys are taught to be more caring and empathetic while girls are taught to be more brave and self-assured. Boys are introduced to more stereotypically female activities like arts and crafts, while excessive roughhousing is frowned upon.
In contrast, girls are exposed to more stereotypically male activities like climbing trees and walking along walls. Crying is frowned upon and girls that cry excessively are told to stop. What this does is to compensate for differences between girls and boys to create a culture that is more equitable. The Hjalli model hopes that children will become more understanding of each other's differences to create a more harmonious society.
Equal Paternity Leave
In Iceland, fathers are encouraged to share the childcare responsibility. In 2000, a law was passed which mandated that both mothers and fathers were to be given three months of non-transferable paternity leave each. In addition, couples were granted another three months of leave to be shared between them.
As the state will cover up to 80% of their salary, the fathers are more than willing to take paternity leave. In 2007, 90% of fathers in Iceland took an average of about 101 days of paternity leave. This levels the playing field as now, men and women are viewed equally by their employers. When a woman gets pregnant, both parents need to be granted paternity leave. As such there's no good reason to hire a man over a woman. This has indirectly resulted in a high 80% Female labor force participation rate in Iceland, compared to 60.8% in Singapore.
Efforts to Legislate Equal Pay
As recent as 2018, the Icelandic government got tough on the gender pay gap. They passed legislation that made it a requirement for companies with 25 or more staff to take up a certification every three years to show their compliance to the Equal Pay Standard. This is in addition to the country outlawing wage discrimination in the 1960s.
These efforts seem to have worked as in 2018, Kjarninn a national newspaper in Iceland, reported that the gender pay gap is at only 4.5%.
In comparison, a study published by ValuePengin using data provided by the Ministry of Manpower found that the median monthly salary that men in Singapore received was about 18% higher than women. 
---
Whatever your political leanings, I'm sure you would at least agree that it is a fundamental human right for people to have the right to equal opportunities and resources regardless of gender to create a more harmonious and prosperous society.
As we look towards International Women's Day, IUIGA would like to celebrate Singaporean women and the important and equal role they play in Singaporean society. Head on over to our site to hear their stories and get inspired!