Reading Time:
5
minutes
With every new phone release, manufacturers like Apple will come out to claim that the iPhone XS and iPhone XS Max use the "most durable smartphone glass in the world." The iPhone XS is rumored to be using the latest version of Gorilla Glass 6 from Corning. Aside from supplying Apple, major phone manufacturers like Samsung, Huawei, LG, and Google use other versions of Gorilla Glass as well. However, it is Apple that is usually making the most noise hence the focus on them.
Despite this claim, this has not prevented the front or rear glass of phones like the iPhone XS from getting scratches and dropping on impact with people complaining on Reddit about how their iPhone XS scratches easily, even when babying it in the first few days.
Glass phones are prone to scratches as the Moh's Hardness Rating of Gorilla glass is usually rated at 6 according to testers like JerryRigsEverything. This Moh's Hardness scale like its name suggests is a scale that measures the hardness of a material. The higher the rating the harder and more scratch proof the object is. Since Gorilla glass is rated at 6, anything higher on the scale can scratch the glass. Things like sand or quartz or the stuff that is commonly found in the pocket. Unfortunately, the answer is yes, you still need a screen protector if you want your phone to remain pristine and free from scratches. Here is a series of questions you have to consider before finding that before finding that perfect screen protector for your phone.
Plastic or Tempered Glass Screen Protectors?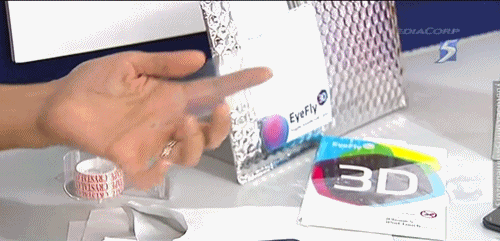 Most screen protectors on the market are either made of plastic or tempered glass.
Plastic screen protectors are older technology that has been around for quite some time. The protectors itself are actually just sheets of plastic that have to be carefully applied to the screen of the phone as they tend to roll up easily. They are also more affordable than tempered glass ones costing about 20% less. However, these protectors are not as durable and would not protect your phone against drops and tumbles. They are good for preventing scratches but tempered glass is a whole lot stronger
Tempered glass screen protectors have surged in popularity over the years after their price fell dramatically. You can now find them for as low as $8, which is a really small price to pay for phones that can cost 100 times more.
Tempered screen glass protectors offer superior protection against scratches and insure your screen a bit against drops. Tempered glass protectors feel a lot more similar to your actual screen making it more enjoyable to use
We would recommend that you buy a tempered glass screen protector as you will be paying just a bit more to get that extra protection.
Oleophobic Nano Coating?
This is one of the first things you should look out for when you search for a tempered glass screen protector. Although tempered glass screen protectors are a lot more durable than plastic ones, they tend to collect fingerprints and oil smudges like America looking for oil. This oleophobic coating is necessary as it repels oil and prevents fingerprints from collecting on the screen.
Does 9H Hardness Screen Protection Matter?
Contrary to popular perception, the 9H screen rating does not refer to the Moh's scale of hardness. Rather, the rating is saying that the screen can withstand being scratched by a 9H pencil; the hardest of all pencils. The test is not too great, but it shows that the manufacturer of the screen protector is concerned about the quality of the product to test it. If you are thinking about getting a Tempered Glass screen protector for your iPhone, why not get it from us. We sell tempered glass screen protectors for all the iPhone 8 models and the iPhone X.
What is Military Grade Protection?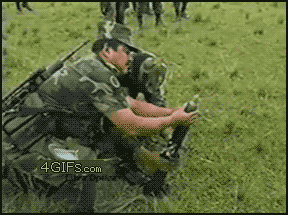 For most cases, this is just flashy marketing as although the screen protector can insulate your phone a bit against drops, your phone's screen will not always survive the impact of the fall.
For better quality screen protectors, you should look out for the MIL-STD 810G standard which is a standard that the US military uses to decide a device can survive certain conditions.
Curved Screen Protectors?
The majority of phones now have curved displays. We would recommend that you spend a bit more to get the ones suited to your device as the normal ones would not fit your screen properly and are quite the eyesore.
Screen Protector Textures?
Glossy Display: Most screen protectors have a glossy display that is shiner and allows for you to see the display in all of its clarity.
Matte Display: However, if you prefer a bit more privacy and a different texture opt for the matte screen protector. Do note that this will affect the clarity of the screen.
Privacy Layer: This type of screen protector greatly reduces the viewing angles and the clarity of the screen. You will be getting a bit more privacy from prying eyes we don't think that 'feature' is worth it.
Will it Offer Drop Protection For My Phone?
The short answer no. These screen protectors will help you prevent scratches and provide a bit of impact protection, but if you're worried about your screen cracking when you drop it; get a case. A tempered glass screen protector cannot protect the back of your phone, the edges, or even the corners of the screen.
A good case (especially one with a "lip" over the screen) will do more for drops and tumbles than any screen protector, so unless you feel lucky—or have extended warranty for your phone — get a case along with whatever screen protection you decide on. If your're looking for a case, why not get this sleek iPhone XS Tempered Glass Case which comes with a specialized anti-scratch coating and raised lip around the case that prevents the screen from coming into contact with rough surfaces.
New to IUIGA? Check out our extensive range of phone accessories with everything from matte cases for iPhones, Car Chargers, phone cables and more! Don't say bojio, new customers get $15 off their first purchase.
Use code NEW15 at checkout (Terms & Conditions Apply).