Reading Time:
6
minutes
The day has finally come. Your baby has started taking his/her first steps and is now a full-fledged toddler. As exciting as this is, the added mobility exposes your baby to a whole world of safety hazards in your home.
Common household items can become potentially hazardous for a curious child who will surprise you with their ability to do things like disassembling a remote to eat the battery. To make things worse, toddlers will literally sink their teeth into anything they can get their little hands on or worse, swallow it.
Thus, it is critical that you get rid of any safety hazards at home to keep your toddler free from harm's way.
Here are the 8 Common Household Items to Keep Away From Your Kids.
Houseplants
Houseplants have been growing in popularity in recent years. On top of improving air quality indoors, houseplants are able to enliven your living area and turn your home into a beautiful eco-space. However, a few of them are dangerous for toddlers if eaten or touched. Here are 10 of them you should keep away from children.
Peace Lilies

Devil's Ivy
English Ivy
Sago Palm
Cyclamen
Poinsettia
Elephant Ear/Caladium
Oleander
Mother-in-Law's Tounge
Dieffenbachia
As the list is not exhaustive, be sure to consult the botanist on which non-toxic houseplants to get.
TV
Another safety hazard you can find around the house is unsecured televisions (TV). A study published in the Journal of Neurosurgery Pediatrics found that more children were being seriously hurt by falling TVs, with a 16% increase in these types of injuries from 2006 to 2010. This type of injury can be potentially fatal to the child according to the author of the study, Dr. Micheal Cusimano:
"the heaviest TVs falling a meter onto a small kid's head is equivalent to the child falling 10 stories,"
At this age, toddlers will start climbing so there's a higher chance that they will pull down the television, causing it to crash on top of them.
If possible, we would recommend that you mount the TV to the wall. Otherwise, you can secure the TV by pushing it as far away from the edge as possible, to ensure that the TV's center of gravity is not unstable. In addition, you should use low stands or perhaps invest in TV anchors to secure the TV to the wall.
Keys
On top of climbing, toddlers enjoy playing with shiny toys such as those that make 'jangly' sounds. Don't believe me? Try dangling your keys in front of a toddler. As fun as it may seem, keys are actually quite toxic.
These 'toys' are often made from brass and its variants, and might have sharp edges that are dangerous around little eyes. Some keys may also contain trace amounts of lead which is deadly for children. Keys are also often kept in greasy and unhygienic places which makes it less than ideal if it eventually ends up in a child's mouth. 
For an actual toy that makes 'jangly' sounds, check out the Classic Kaleidoscope for Kids. The 'jangly' sound is produced by the use of high-grade tin imported from Norway, and keeps your toddler captivated by the constantly changing view in the Kaleidoscope.
Batteries
Your toddler is smarter than you think. I have seen some adults who struggle to remove the battery from electronics while my 3-year-old nephew can find the battery faster than the time it takes for you to change the TV channel. Even if they cannot take it apart smoothly, they can easily slam it on the ground until the battery pops out.
I'm sure you know that most batteries are extremely toxic, but your child does not know this.
A small button-sized lithium cell battery when swallowed has fatal consequences. According to Poison.org, swallowed batteries will burn through a child's esophagus within just 2 hours and may even cause death.
To protect your child, keep all loose batteries away; secure all battery compartments and keep electronics with batteries out of reach.
Remote Controls
Remote controls are another common thing that toddlers like to grab at home. They have unique shapes and have colorful buttons that intrigue young minds. To toddlers, being able to turn off appliances with just the press of the button is a fun experience for them. However, these remote controls are a hazard with all its small parts as curious toddlers can easily disassemble them. Once they wreck your remote controls, they'll start to be confused by all the parts that pop out and might swallow it out of curiosity. Remotes have small parts like batteries too, and we know by now that they are fatal if ingested.
Pet Toys & Accessories
If you own a pet, one of the most lovely things you'll experience is to see your pet and kid play together at home or at the playground.  However, it wouldn't be as cute if your kid starts to reach out for your pet's toys or accessories.
Unfortunately, your furry friend carries around a lot of bacteria, be it in their fur or paws and most of all their mouth. This bacteria is then transferred to their toys and accessories, which can be harmful to your toddler.
On top of that, toddlers will want to get their hands all over your pets' toys and food. It's great if your pet is okay with sharing, but chances are, the potential conflict will not end well, even if it has no intention to hurt your child.
We would recommend that you teach your kid the concept of 'do not touch' to avoid such accidents.
Magnets/Magnetic Items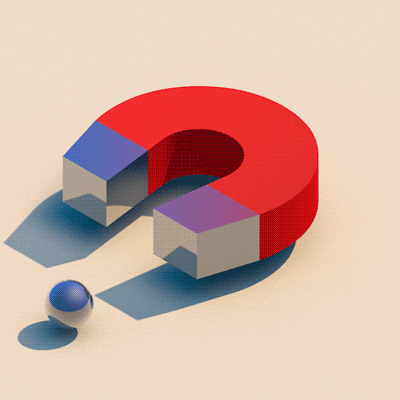 Yes, magnets. As far as possible, magnets should be kept away from your toddlers – especially those small powerful magnets that are found in everyday objects.
Unfortunately, these magnets sometimes get swallowed by toddlers by accident, and this may cause serious injury or even death. If this happens, it will require surgery to remove the magnet. We would recommend that you keep all of the toys out of your child's reach and put them away after use.
Hard Edges & Sharp Corners

Living room tables, side tables, dining tables, console tables or anything that have an edge to it – they are a potential hazard to active toddlers as it may cause serious injury from them just running around the house. Common accidents include toddlers hitting their head against the edge of the coffee table – but it doesn't stop there. You'd be fortunate if it is just a minor bruise, but if your kids injure their eye, it may cause them to lose their sight. 
Such accidents are almost impossible to avoid as it is normal for kids to run around the house filled with furniture.
Having said that, fret not, there are preventive measures you can put in place. You can easily baby-proof your house with the ProtectPlus+ Silica Corner Guard which protects your toddlers and creates a safe space for them to just be kids. Simply slip these guards over hard edges or sharp corners of your home furniture and these strong (and safe) protectors will do the heavy-lifting in keeping your little ones safe.
---
Now that you have identified these potential hazards, we hope that we were able to help you create a safer space at home for your growing toddlers.
Also, check out our extensive range of Mother & Child products with everything from a silicone nursery egg light, mini bowl feeding mats and even a digital cameras for kids! Don't say bojio, new customers get $15 off their first purchase.
Use code NEW15 at checkout (Terms & Conditions Apply).